New York Products
Early GE mobile radios were manufactured at several NY locations and some were even produced by a contractor - See the NE Plants Page for more on the facilities involved.

The frequency stability of quartz crystals made possible the efficient use of the higher frequencies for mobile radio, and it should be noted that GE established a quartz-crystal advanced-research laboratory in 1924. This was the forerunner of later quartz-crystal manufacturing. By far the bulk of GE manufactured crystals went into its mobile-radio products.

Here's an account of GE's 1929 railroad radio experiments.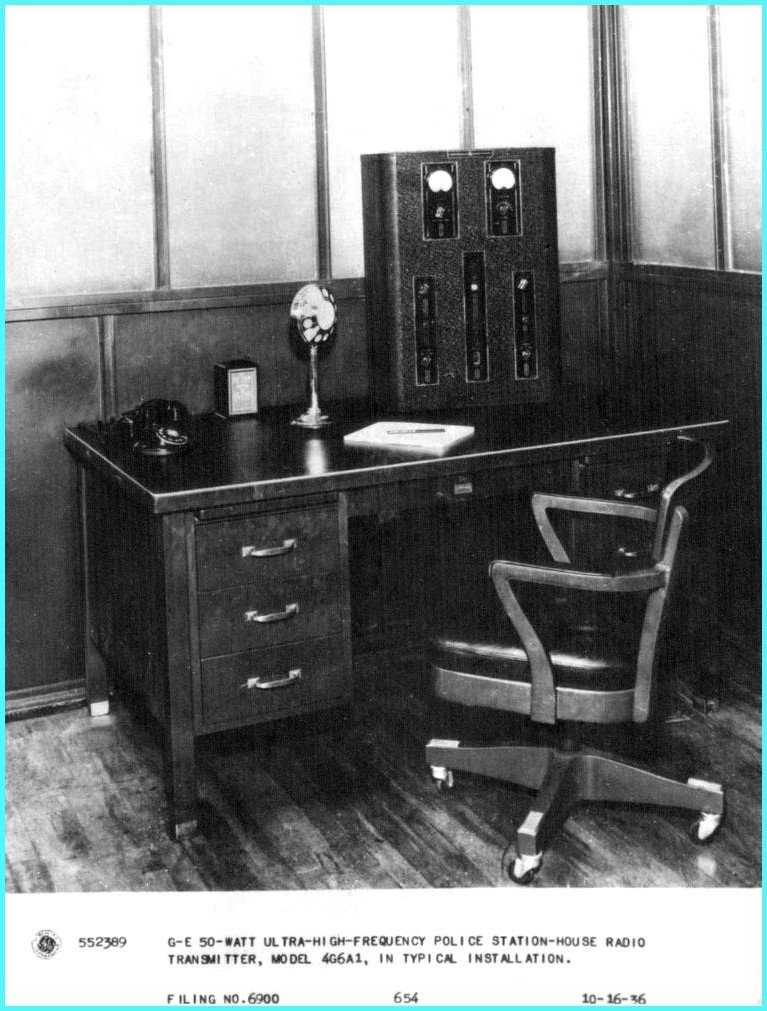 Typical GE AM station gear in 1936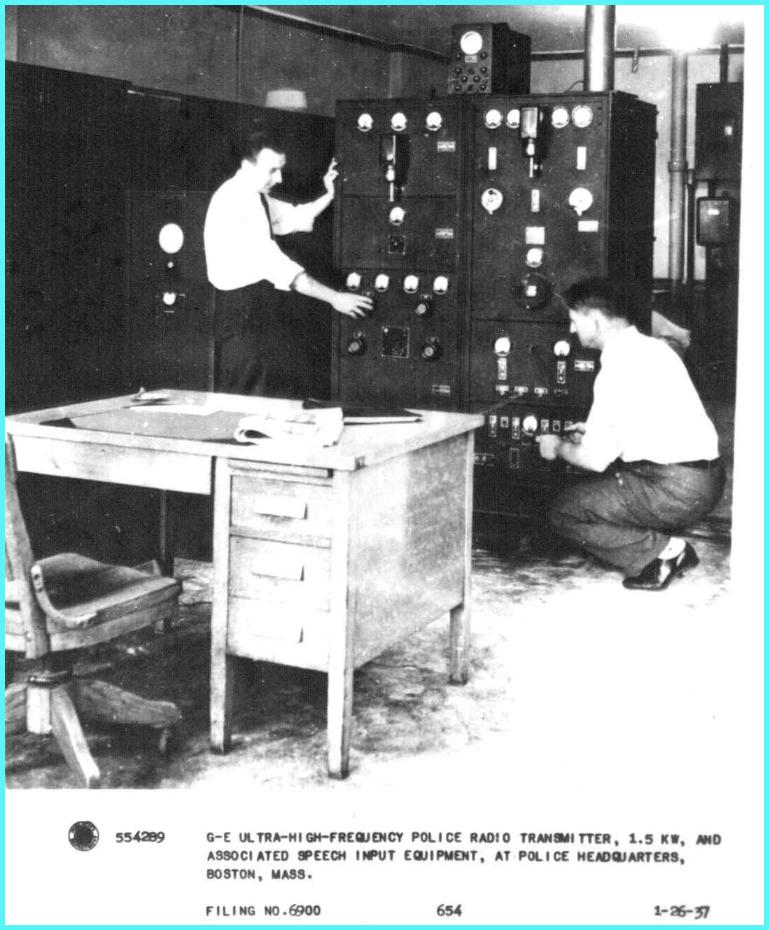 Boston Police GE station gear - 1937
The change from AM to FM for mobile communications started in the late 1930s and some FM gear was produced prior to WW2. and during the war GE was able to get sufficient priorities for scarce parts to continue limited production of commercial mobile-radio gear which went almost exclusively to Police agencies. After the war the FCC began to allocate frequencies for use by some types of businesses, and this created an increased demand for radios which GE met with a host of new products introduced in the late 1940s. Here are slide shows of some of the GE gear from the 1940s to very-early 1950s:
Low-Band High-Band Control and Accessories Users

In the early 1950s there were continued new product introductions and the start of the move to narrow-band operation, but unfortunately we have almost no photos of gear from this period.